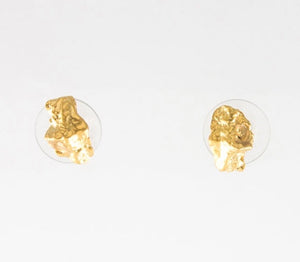 ANNE-MARIE CHAGNON EARRING ASHLEY - GOLD
What can be prettier than the beauty found in nature. Reveal the inner you with these gold-plated earrings. They are hand-shaped to render the highs and lows found of life, the rough edges that make us who we are.


22 carat gold, earring post in surgical steel


1 CM (0.4"