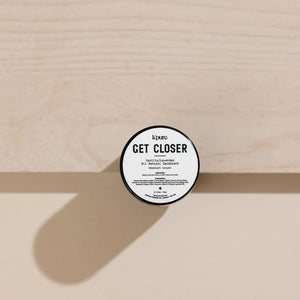 K'PURE GET CLOSER ALL NATURAL DEODORANT
The all natural deodorant that really works! 
This light as air whipped mousse is moisturizing, deodorizing and absorbs wetness.  With an uplifting unisex scent, it also works great to prevent smelly feet when applied to the bottoms of clean dry feet.  Made with organic shea butter, organic cocoa butter and almond oil to moisturize, activated charcoal to absorb wetness, and aluminum-free baking soda and a blend of essential oils to deodorize.  This formulation has been five years in the making, and has stood the test of marathon training, bootcamp sessions and everyday life.